Education support programs
The purpose of ASDHI's education sponsorship program is to enable orphans and vulnerable children in rural and hard-to-reach areas such as fishing communities to access, regularly attend, and complete high quality, cost-effective and appropriate formal education, business, technical and vocational education in order to increase the probability and quality of future employment and reduce their vulnerability to poverty.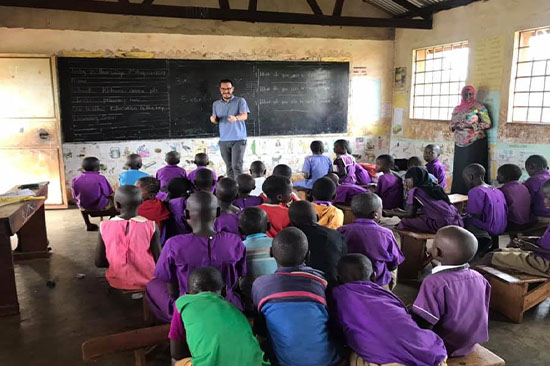 Teacher capacity building programs
Since 2014, ASDHI working with The Great Generation, UK and Buikwe district local government education department has been implementing the Buikwe Teachers' Forum.  The goal of the forum is to provide a platform where foreign teachers and Ugandan teachers can share experiences on how to improve school leadership and student learning and enhance the quality of education in Buikwe district
Family strengthening programs
ASDHI seeks to increase the capacity of vulnerable women and children and their households to access, acquire or provide critical services. Strategies employed included; stimulating household awareness and ownership and strengthening referral systems to link households to health, education and other critical services. Activities conducted include community dialogues, parenting dialogues, interactive learning sessions, life skills trainings and home visits to impart continuous empowerment of guardians/care givers and parents to attach more meaning to their lives and in so doing start to value and provide care and protection for the VC within their care.
Economic Empowerment Programs
ASDHI supports vulnerable children (VC) and their households to improve their socio-economic status using two main strategies that protect and grew their asset base like: i) Increasing financial resources through Village Savings and Loans Associations (VSLAs) ii) Improving the socio-economic skills through vocational and apprenticeship trainings which in turn will facilitate Markets
In order to develop skills for the unemployed youth and also enhance their employment and income generating opportunities, ASDHI apprenticeship has provided apprenticeship opportunities for on job training programs for the youth in vulnerable households.  These have enabled the youth to acquire useful job skills that enhance both formal and self-employment opportunities. 
Infrastructural Development at Schools
ASDHI aims at improving the capacity of schools in order to sustain and strengthen positive education outcomes for children living in the targeted rural and fishing communities. As a result, ASDHI built a semi-detached teachers' house for St. Henry's Primary School in order to attract better quality teachers to the school. This teachers' House which was built with funding from ASDHI's Friends in Ireland and was named the Olive Digan House in remembrance of the late Sr. Olive Digan who is one of ASDHI's Friends in Ireland and played a fundamental role in raising funds for the building.
HIV testing and Linkage to care services
In collaboration with AIDS Health Care Foundation-Uganda Cares, government health centres and other NGOs, ASDHI provides integrated HIV testing services to most at risk populations in its catchment areas.   Through ASDHI'S efforts more than 150,000 people have been enabled to test for HIV so that they can access timely treatment in case they are infected. 3,746 persons living with HIV have been referred and linked to care.
Agricultural Support Programs
ASDHI seeks to address food and nutrition challenges through strategies that assist vulnerable families to restore food security. The strategies take form of local conditions, family labour, seasonality of food availability, culture and other resources available to the households. In this respect, ASDHI is involved in establishing several activities that help these Vulnerable Households start up Farmer groups and kitchen gardening to improve food security and behavioural change communication interventions to improve household nutrition.